About Us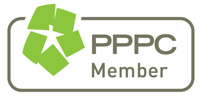 At Crossroads we take great pride in the value we provide to our clients delivering quality product at an excellent price with friendly and efficient customer service.
With over 30 years industry experience, we believe Crossroads Promotions & Gifts can be justifiably proud of our accomplishments, particularly our list of satisfied and loyal customers, and the number of successful projects we have completed. Our level of customer satisfaction is high because we have a history of delivering projects on budget, on time, while meeting or exceeding expectations.
Our growth and expanding industry knowledge and experience suggest you can expect continuous improvement in our performance and the outcomes you, as our valued customer, experience.
SERVICES
Personalized service
One stop shopping – for both traditional and leading edge products. Just ask!
FAST turnaround when you need it the most!
Project management & communications – every step of the way to guarantee better results
Product consultation to ensure the most effective, functional, and fast product delivery.
Production ready artwork along with complete graphic design service.
Direct importing for volume orders at significantly reduced costs
All customizing processes available: laser engraving, pad printing, direct embroidery, silk screening, metal stamping & casting.
With every service we offer, you benefit from our expertise start to finish.
We accept Visa & Mastercard
Talk to us about your next campaign
Logos: